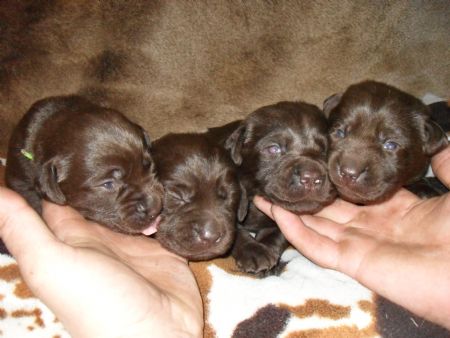 WELCOME TO COWAN HEIGHTS KENNELS
We are excited to announce that we have Ace X Jax puppies and we have puppies available as of 23 January 2019.
This is a full black litter.
We also have Ella in pup to Cooper and this will be a black/choc litter born 29th January 2019
Please email with information about yourselves and to be placed on our waiting list.
Update 9th February 2019
We have a 1 year old Yellow Girl and 7 month old black boy available for sale. Please email for more information 😀
Breeders of Quality Labradors for Showing, Hunting/Shooting Companions and Loving Pets
Contact Details
Simon & Lizzie Monson
Dunedin, NZ
Phone : 034679952
Email :
[email protected]
43569 Visitors