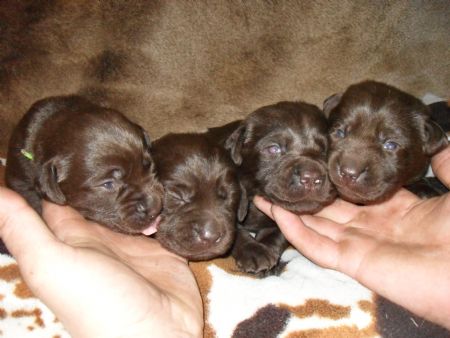 WELCOME TO COWAN HEIGHTS KENNELS
News Update February 2018:
​We are happy to announce the arrival of Promise x Cooper puppies.
9 girls (Black, Yellow & chocolate) puppies born 10th January 2018. These puppies will be ready to go to new homes from 7th March 2018.
We have 1 Black Girl and 1 Yellow Girl still available.
​Also yet to be confirmed, an ALL Yellow litter due approximately 14th April 2018.
Please contact us if you wish to go on our waiting list for this litter.
Breeders of Quality Labradors for Showing, Hunting/Shooting Companions and Loving Pets
Contact Details
Simon & Lizzie Monson
Dunedin, NZ
Phone : 034679952
Email :
[email protected]
31672 Visitors